Hi, I'm Poorti Gupta – Your Helping Hand in Elevating Your SaaS Link Building Game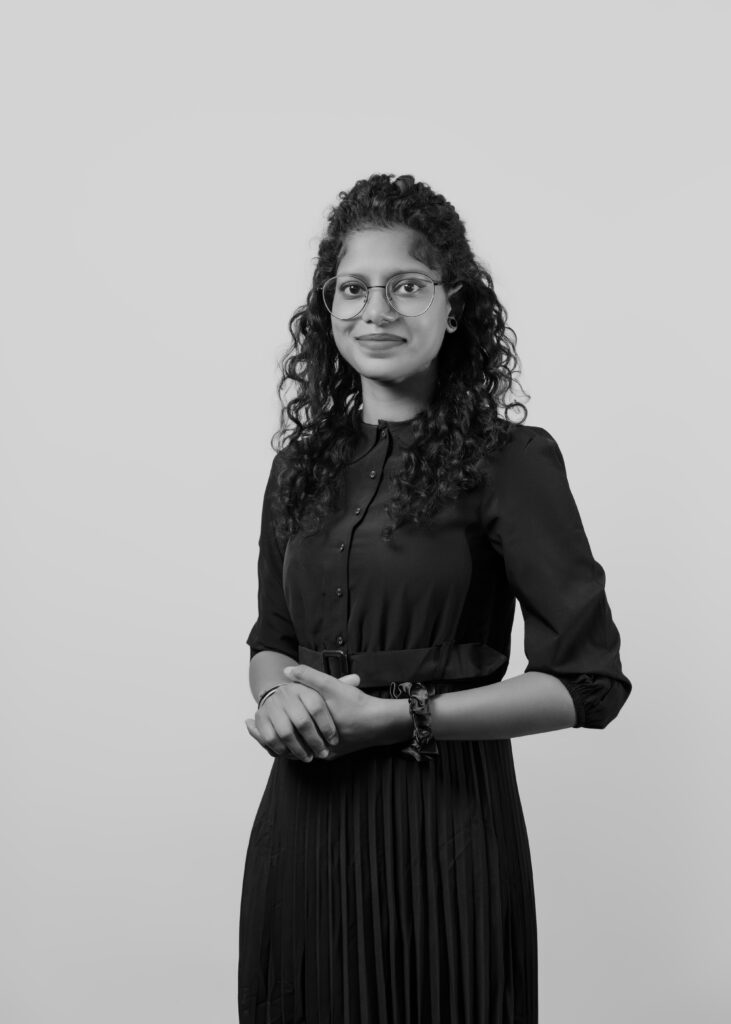 With over 6 years of experience in content marketing and a keen eye for SEO strategies, I've propelled numerous businesses to new heights of online visibility and organic growth.
A Passionate Content Marketer & SEO Enthusiast 📈
In the world of digital strategy, where change is the only constant, I'm a trailblazer. My relentless passion for content marketing and the dynamic landscape of SEO fuels my journey in this ever-evolving field. Let's take a peek into my remarkable journey thus far:
Content Marketing Executive Extraordinaire 💼
As a seasoned content marketing executive, I've masterfully collaborated with a roster of talented writers. Together, we've crafted an array of engaging, topical content, spanning infographics, case studies, and insightful articles. My diverse portfolio showcases my versatility and my commitment to delivering content that resonates.
Crafting Content Strategies and Bringing Them to Life 🎯
I don't just stop at conceptualizing content themes and topics. I'm the driving force behind strategic marketing campaigns. From the initial idea to meticulous execution, I ensure that content creation, promotion, and measurement seamlessly meld together, yielding impactful results for my clients.
Mastering Media Outreach 📰
My knack for media outreach is where my journey takes a fascinating turn. I take pride in my ability to pitch and secure publications on authoritative websites like Search Engine Watch, Mention.com, SaaS Marketer, and many more. My journey in building these invaluable relationships has significantly expanded the reach of the content I produce, offering a rewarding journey that's far from over.
Navigating the Complex Seas of SEO 🔍
I understand that at the heart of driving website traffic and achieving those coveted rankings lie the fundamentals of SEO. My mastery of these techniques has contributed to improved online visibility and local search relevance for my clients.
Values that Define Me 💎
Passion: My work is not just a job; it's a passion. I approach every project with an unwavering dedication to delivering excellence. This passion drives me to stay at the forefront of industry trends and continually push the boundaries of what's possible in content marketing and SEO.
Integrity: Building lasting relationships and trust with clients and partners is of utmost importance. I value integrity in every aspect of my work, ensuring that every link built, every article crafted, and every collaboration is founded on trust and transparency.
Creativity: In a world where creativity is the key to standing out, I embrace innovation in content marketing. Creativity is the driving force behind captivating content, and I continuously seek fresh and inventive approaches to link-building and SEO.
What Makes Me Unique ✨
It's not just my experience and expertise that set me apart; it's the personal touch and genuine commitment to my client's success. I don't see clients as mere projects but as partners on a shared journey. My dedication to understanding their unique needs and tailoring strategies accordingly is what makes me a standout in the field.
Connect with me, and experience a blend of passion, integrity, and creativity that will take your SaaS link-building strategy to new heights. Let's embark on this journey of online growth and visibility together. Your success story begins here! 🌟🌐